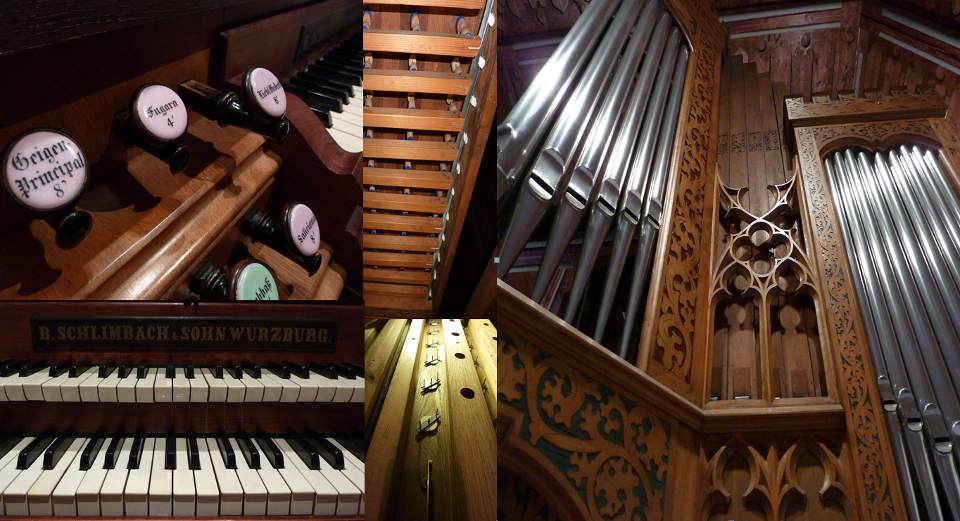 restorations
In order to perform a high quality organ restoration, an intensive discussion with the builder is indispensable. When the original condition can no longer be established beyond doubt, we track down further instruments of the builder in order to be able to reconstruct them true to the original.
| | |
| --- | --- |
| Pipe bores of the organ to be restored are taken and compared with similar instruments of the same master. Sometimes our extensive archive, a fund created over generations, helps here. | |
The thorough reconstruction of the pipework includes not only the foot length, bore and disposition, but also the labrication and chemical analysis of the material. If necessary, both metal and wooden pipes can be made using the same material and the same type of construction.
| | |
| --- | --- |
| | Just as complex is the reconstruction of mechanics, wind facilities and if necessary the course of the façade. Changes are returned to their original state. |
A detailed documentation of the insights, the found condition and the work carried out is compulsary.
| | |
| --- | --- |
| A diligent restoration sometimes is more complex than building a new organ. However, there is no alternative to returning the organ to its original condition, because only a meticulously restored organ is a testimony of the time for future generations. | |